differential pressure gauges
Budenberg offers wide range of Industrial Pressure Gauges, Diaphragm Seal Gauges, Schaffer Diaphragm Gauges, Differential Pressure Gauges, Watertight Oil filled HT Cable Gauges and Pressure Gauges for special applications.

The Model 179 Differential Pressure Gauge Consists essentially of two opposing bourdon tubes, each having its own connection but operating a common pointer that shows the difference between the two pressures.
This DP Gauge is used in applications that require an instrument to measure the difference between two pressures where the system pressure is up to 4 times greater than the differential range.
The Model 180 differential pressure gauges are manufactured with a stainless steel diaphragm as the measuring element,
the strength of which depends on the differential pressure graduation. The element is isolated from the pressure by two Melinex diaphragms so that only clean oil fills the chamber in which the mechanism operates.
This instrument is generally used in applications where the system pressure is very much higher than differential range and can be used for measuring differential pressure in filters , strainers, coolers, pumps, natural gas strainers, orifice plates and venturi tubes.
The M24 range of Differential Pressure Gauges have been designed for applications which require the measurement of low differential pressures whilst accommodating very high static pressures.
Designed around a balanced bellows system, which converts the differential pressure into a rotary movement by way of a torsion tube assembly and mechanical linkages. The entire assembly is liquid filled, producing a hydraulic self lubricating measurement system which allows for full line pressure to be applied to either side of the unit without damage to the device. They are available in two dial sizes, 4″ for Model M24-4 and 6″ for Model M24-6.
Specifications
Dial Sizes 
Model 179:         150 mm (6″)
Model 180:         150 mm (6″) and 200 mm (8″)
Model 24-4:       100 mm (4″)
Model 24-6:       150 mm (6″)
Mounting
Direct Mounting:        Model M24
Surface Mounting:    Model 179F and Model 180. Model M24 via SS wall bracket or 2″ pipe mount with "U" Bolts
Flush Mounting:         Model 11/179 and Model 11/180. Model M24 via a special stainless steel bracket
Scale Ranges
Model 179:      0 – 1 bar up to 16 bar (option Central Zero scale e.g. 1 – 0 – 1 bar), working / line pressure up to 50 bar
Model 180:      0 – 0.2 bar up to 25 bar (option Central Zero scale e.g. 1 – 0 – 1 bar), working / line pressure up to 140 bar
Model M24:     0 – 75 mbar up to 70 bar (option Zero Based, elevated Zero, suppressed Zero Calibrations)
Other equivalent units of pressure is available
Pressure Element
Model 179:     Beryllium Copper Tube and brass (BC), 316SS tube and body (Z) and Monel tube and body (M)
Model 180:     Stainless Steel Diaphragm 
Model M24:     Brass / Bronze, 316 Stainless Steel, Inconel , Hastelloy and other bellows materials are available
Overloads
The M24 unit will withstand the maximum line pressure to either side of the unit and up to 750 bar static pressure.
Option: Mechanical overload clamps fitted internally to withstand overload up to 300% of maximum scale reading
Movement
Stainless Steel Construction with option of Viscous Damped movement to overcome the effects of minor pressure pulsations.
Connections
 3/8″male and 1/2″ NPT male (Other thread sizes and connection types are available)
Accuracy Class
up to 1.5% of fsd as defined in EN837-1
Electrical Contacts (optional)
Up to two independently settable electric contacts, each can have a different model of operation
Temperature
Model 179 & Model 180:    Operating:  -20°C to 90°C  ;  Storage:  -40°C to 100°C
Model M24:     Operating:  -40°C to 200°C  ;  Storage:  -50°C to 250°C
Lower and Higher operating temperatures are available
Certification
All Gauges are individually tested. A certificate of Conformity is supplied free of cost. 
Calibration / Test Certificate and material certificate to BS EN10204 3.1B is supplied, if ordered separately.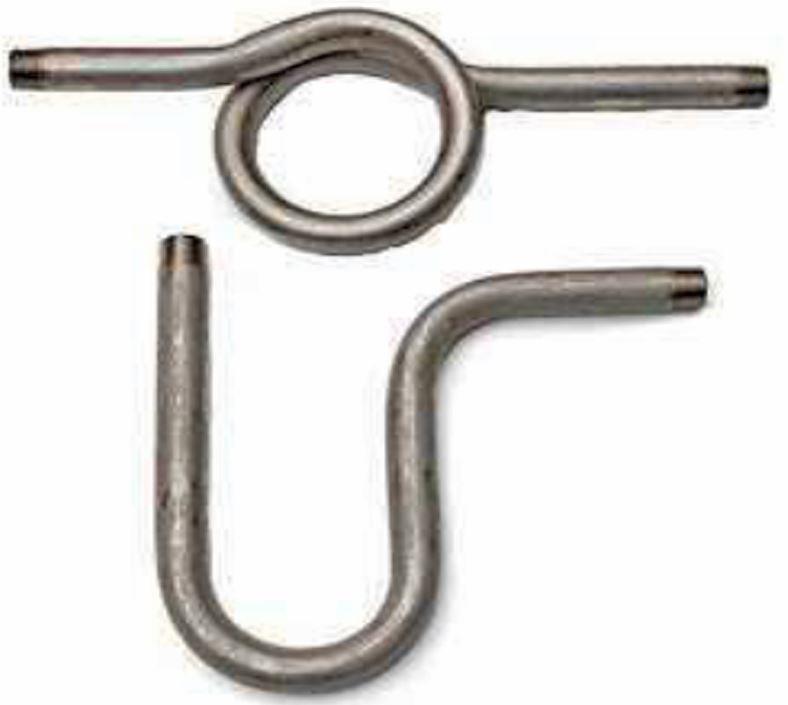 Pressure Gauge Syphons
The Syphons are designed to meet the demand for protection of instruments such as pressure gauges, where the application have high temperatures that can cause damage or inaccurate readings due to elevated temperatures. They collect condensate from the high temperature media which prevents direct contact with the pressure elements and dissipates the heat. Suitable for all media resistant to SS316.
Swivel Adaptor
The Budenberg Swivel Adaptor is designed for the ease of design and installation of Pressure Gauges and other instrumentation where positional orientation can be determined on site. They are ideal for connection of Pressure Gauges to Valves, and aids the ease of installation especially of Differential instruments. Suitable for all media that is resistant to 316 St.St. Working temperature is up to 400°C.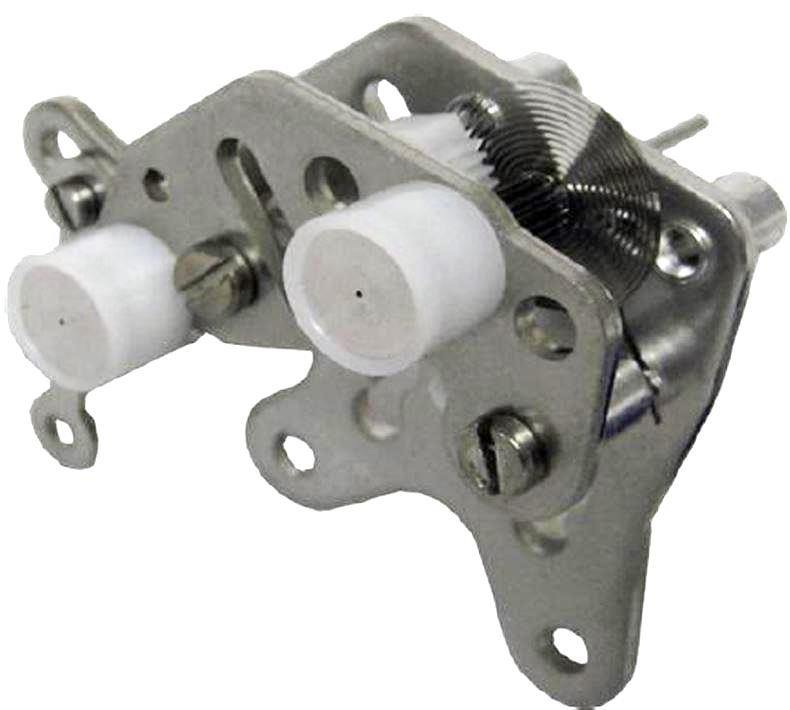 Viscous Damped Movement
The Budenberg VDM is used to overcome the effects of vibration and pulsation. It is used in place of glycerine filling which increases the weight of the Gauge that puts extra strain on installation. VDM applied damping to the movement mechanism at two key operational points, hence keeps gauge clean. Gauge that are fitted with VDM can be easily calibration than glycerine filled gauges.
Gauge Saver (OVP Valve)
The Budenberg Over range Protection (OVP) Valve or Gauge Saver has been primarily designed to Pressure Gauges or other instruments against over pressure conditions, either designed or accidental due to failure of other systems. The unit can be fitted directly to the instrument to be protected on any clean, non-viscous fluids or gases that are compatible with chosen materials of construction.
Adjustable Snubber
The Budenberg Adjustable Snubber is designed to meet the demand for protection of Pressure Gauges, where the applications have rapid pulsations or sudden hydraulic shock loading that can damage them. The level of damping is by the adjustment of the needle valve that restricts the flow and therefore protects the pressure gauge against pulsations. Working temp. is up to 120°C.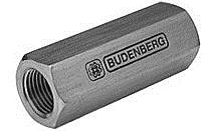 Check Valve
The Budenberg Check Valve has been designed to meet the demand from applications where high pressures and arduous duties are standard. The valve permits gases and liquids to flow only in one direction, thus preventing the process flow from reversing. The process flow in the desired direction opens the valve, and during the reverse flow the poppet is forced back into its seat closing the Valve.