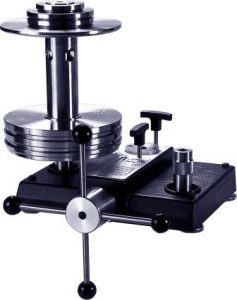 It has been brought to our notice by our esteemed customers that one of the well renowned  multinational companies sales staff and their agents are spreading false rumours about "Budenberg" and its Calibration products.
Budenberg Gauge Co Ltd is a 100% privately owned UK company and is part of the UK Company Budenberg 4B Group Ltd. Budenberg has been privately held company since the beginning of the last century, manufacturing Instrumentation products and Dead Weight Testers in United Kingdom.
If any manufacturer or its associates are offering Dead Weight Testers with "Budenberg" brand are not offering genuine "Budenberg" Dead Weight Testers and other Calibration Instruments. Please look for the Budenberg Logo on genuine Budenberg products.