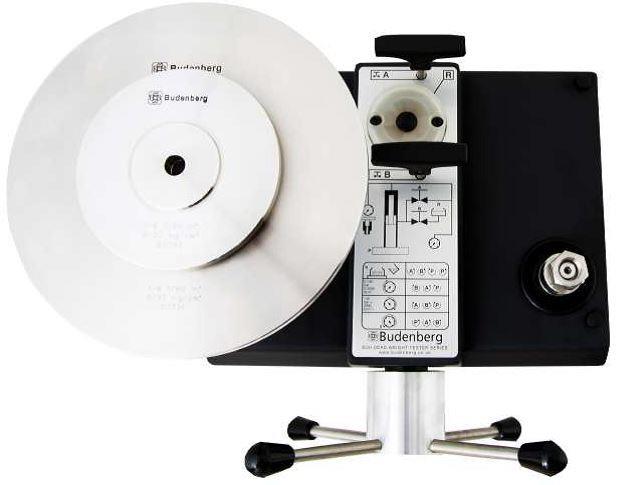 Budenberg has introduced a new 4000 bar Dead-weight Tester BGH4000, the latest state of art. This replaces old 4000 bar model 283.
The base features a high pressure screw-press which allows for low pressure priming and high pressure control. The base incorporates high pressure hydraulic connections and pipework, connected to a gauge stand which uses Budenberg's standard high pressure cone-joint connections. The piston stand is elevated from the base to allow an overhang weight set to be used, giving extra stability at higher pressures.
The BGH4000 uses a well-proven design in it's 1/200in2 tungsten carbide piston /cylinder unit achieving Standard Accuracy 0.025% of reading and Class A accuracy 0.015% of reading.